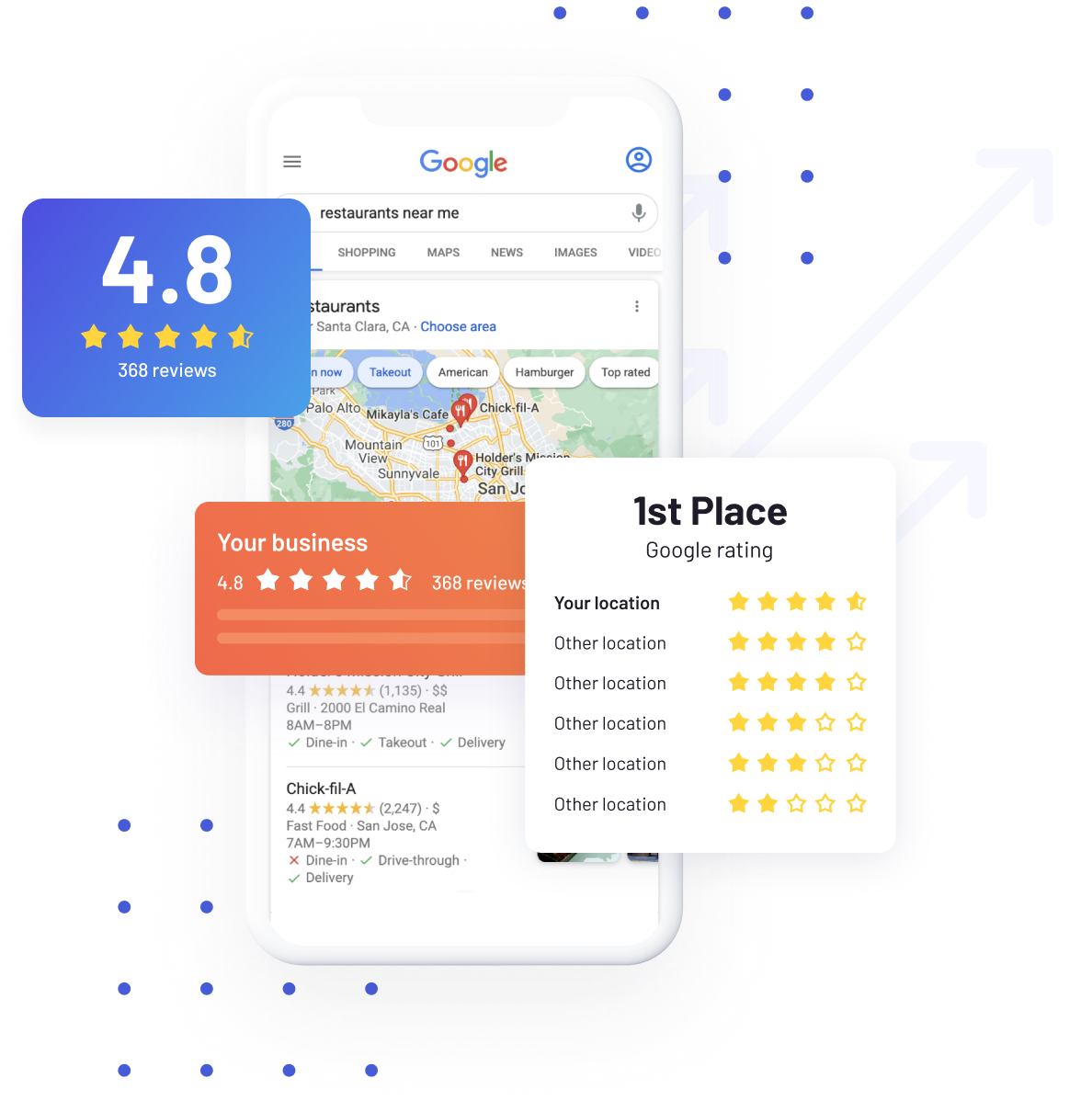 90% of people now use Google and other search platforms to find a "business near me". That's why Riicon Technologies launched Google Business Pro, a service that's solely focused on getting your Google Business Profile (previously known as Google My Business) to the top of the "near me" search results, generating you more website clicks, phone calls, appointments, 5-star customer reviews, and customers.
Google Business Pro is a hands-on service that takes local SEO to the next level. Focusing mostly on Google, Google Business Pro enables a business of any kind to more quickly climb in the local search results, show up for more keywords, get a steady stream of 5-star customer reviews, dominate their local area, and start attracting customers from further away. Tangible results are expected after the 4th month.
WHY SHOULD YOU START USING GOOGLE BUSINESS PRO TODAY?
Z

GET 5-STAR CUSTOMER REVIEWS DAILY
You can't rank at the top of "near me" searches without having a steady stream of 5-star customer reviews, which is why we'll give you an easy way to ask your customers to leave you reviews, publishing only the positive ones to Google. See an example of our revolutionary review request tool here: https://servicegrade.co/joespizza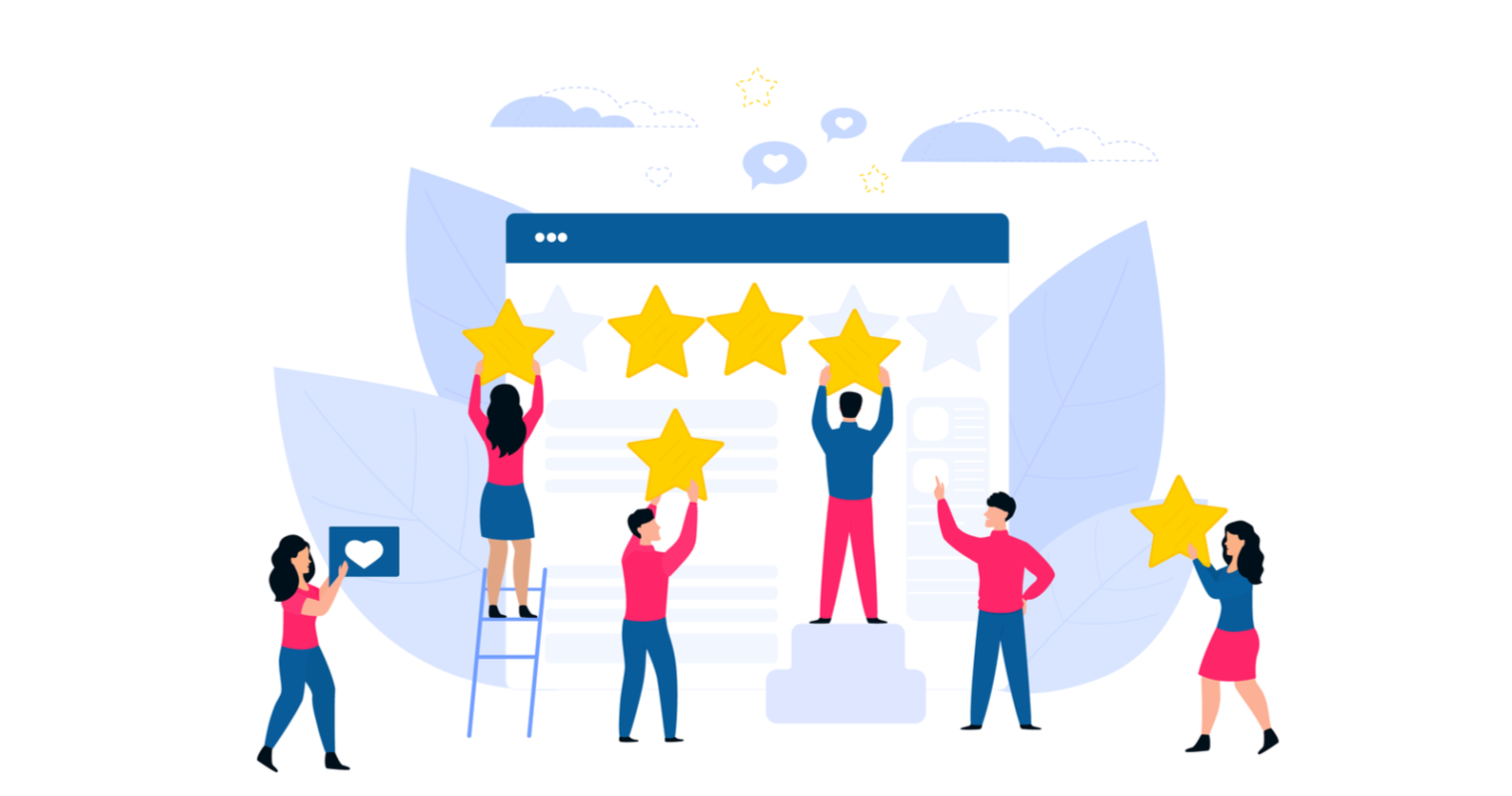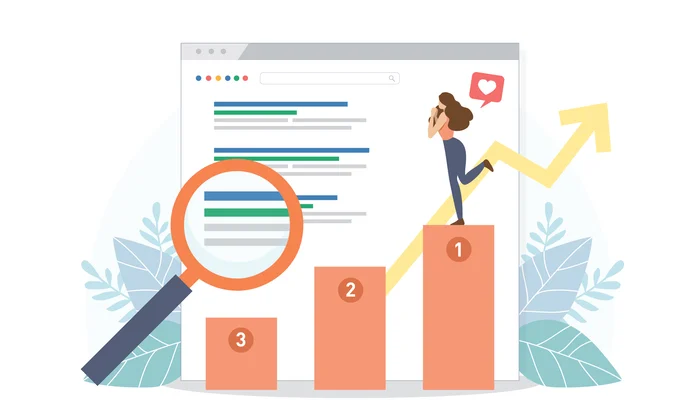 Z

GET YOUR BUSINESS TO THE FIRST PAGE OF GOOGLE
We have a track record of getting 90% of our clients onto the 1st page of local search results for at least 1 of their primary keywords. Not sure if Google Business Pro will work for you? Ask us and we'll happily provide a similar business as a case study.
Z

GET MORE LOCAL CUSTOMERS AUTOMATICALLY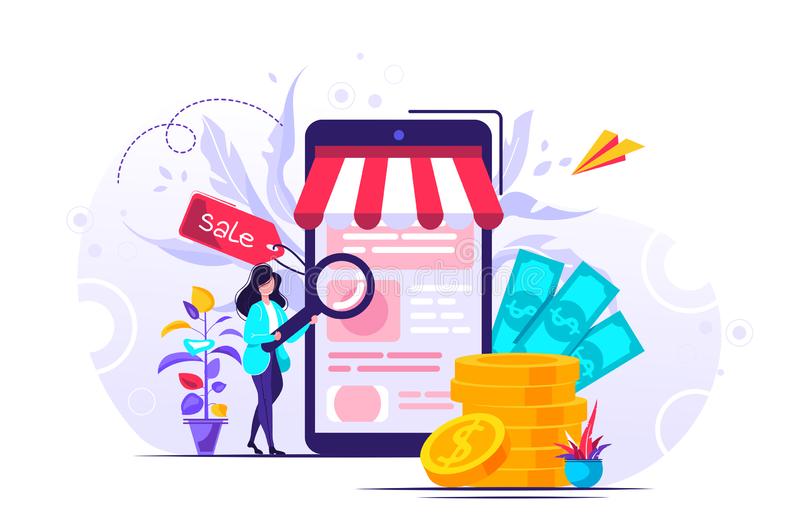 WHAT HAPPENS THE FIRST MONTH
Once you sign up:
1. We will perform a detailed competitor analysis to see why your competitors are ranking at the top of local search results, and why you aren't.
2. Using that information we'll create you a fully custom, fully SEO-optimized master business profile that we'll send to over 50 of the most popular search platforms, covering where over 95% of people are looking for businesses like yours every day.
3. Then, we will geo-tag your existing business images to show Google they're authentic photos for your business.
4. Next, we will create Google Maps profiles with driving direction references from nearby towns to help inform Google that people further away from your physical address are interested in you, even if you're not the closest option.
5. Lastly, we'll create and publish your free Google Business Site and link it to your main website to help you build your website's authority.
ONGOING MONTHLY TASKS
Every month we will:
1. Research two new strategic keywords for your business that will bring you the most traffic and start targeting them.
2. Using that month's targeted keywords we will create four Google Business Profile posts. This will show Google and potential customers that you're an active business.
3. Then, we'll create one geo network site & ten web 2.0 articles with embedded map directions to continue to show Google that people in surrounding cities care about your business, even if you're not the closest option.
4. Next, we'll update/create thirty more listings across the web for your business. The more consistent and complete your business listings are online the higher you'll rank on Google, so it's important that we do this monthly.
5. Keep up with Google's latest trends to keep your phone ringing, new customers coming in, get you tons of new 5-star reviews, and make you (and your wallet) happy.