RELIABLE WEBSITE HOSTING & MAINTENANCE
At Riicon Technologies we not only build your website but we help you with all tier 1 and 2 support. In other words we provide the framework and hosting so that you can easily edit your own website, but if you have a question or need help our support team will be there for you.
WHAT IS INCLUDED IN MY MONTHLY MAINTENANCE PACKAGE?
Ticket support on all plans / Phone support on Pro & Commerce packages
Whenever you need any help you can submit a ticket through our support system and our professionally trained support staff will take care of you. If you are in our Pro or Commerce package you can call us by phone as well. It is our desire to give you a top notch website with awesome support!
Weekly site backups
Sleep well at night knowing that your site is backed up regularly. This ensures that even with a server outage that your site will be back online very quickly. At Riicon we go the extra mile for our clients.
Software upgrades and server monitoring
We will keep your website software up to date and secure through our lock down and monitoring features. Don't settle for a company that wont keep you secure and up to date.
Discounted graphics & custom coding
If you are on one of our monthly packages you will be entitled to discounts on our custom services. This includes graphic design and custom development of components and plugins.
Layout and content help 30/60/90 minutes per month depending on plan
What is included with the layout and content help?
Text: Additions or deletions
Photos: Additions, deletions and basic retouching
Navigation: Basic navigational changes (add, move or delete an item in the navigation)
File Downloads: Additions or deletions of PDFs and other documents
Videos: Insertion or deletion of pre-edited video
Links: Additions or deletions Color and Background
Images: Changes/replacements
Flash: Text-only changes and basic photo replacement in Flash animation
Forms: Dynamic form layout and integration (limited to forms not requiring database integration)
All Standard Support: Help with e-mail set-up, etc.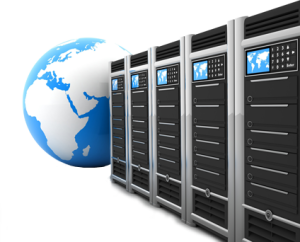 Some providers will cut corners on their servers and network thinking the client will not find out about it. There is one word that we believe in at Riicon, and that is INTEGRITY. That means we don't cut corners on things you can see or on things that you cannot. Our servers, backup systems, security processes, and all other backend services are top tier. We don't cut corners, because we think our clients are worth going the extra mile.